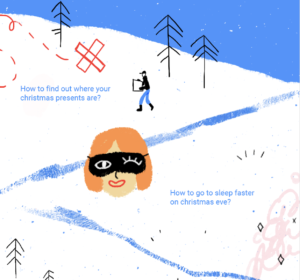 Researching niche questions is a great way to come up with awesome content that spreads, especially when it comes to timely and seasonal content. Here's an example of question research that will come in handy for your next year's content planning.
Guys from Serpstat collected the most outstanding questions with the words "New Year" and "Christmas" for Google US. The data was obtained using "Search questions" feature which is something I described in more detail here.
The tool found 68.4K of search suggestions for keyword "Christmas", including 3,7K of queries in the form of a question.
Also, there were 10.7K for "New Year" query, including 494 questions.
The question words were:
How

What

When

Why

Where

Which

---
They went through all the queries in the question from of each group and chose interesting, a bit weird, and funny ones.
Funny Questions Americans Asked Google on Christmas Eve in 2017:
… Read more