Chart of the day: Google trends reveals 55% more searches for Halloween than Christmas
Analysis of Google trends by Marley Hayley, has revealed that Halloween is more popular than Christmas in the UK.
Related search terms to Halloween had 11.4 million searches, compared to 7.3 million related searches for Christmas related results.
The data was for Halloween and Christmas 2016 – so let's keep an eye out and see how 2017 pans out once Christmas has passed.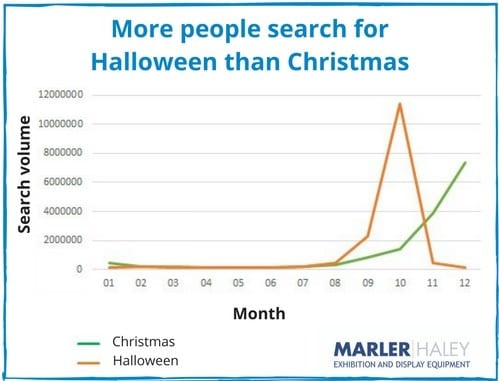 The analysis also found that Halloween was also more mobile than Christmas, with more people searching for Halloween related search terms on a mobile compared to Christmas.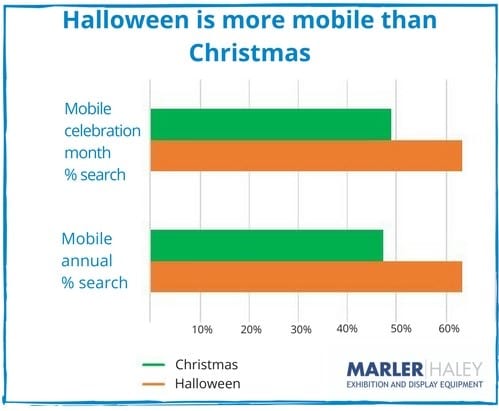 There is an expectation among marketers that Christmas is incredibly "mobile" and it probably isn't considered that more people would search for Halloween related search terms, compared to Christmas. However, data should be interpreted carefully, as the average Brit spends £645 on Christmas including presents, … Read more